Our team shares with you these must practice habits to succeed! Have you heard about them?
The Seven Habits of Highly Effective People is Stephen Covey's most famous book, in which he describes 7 habits a person needs to be highly effective:
The more you focus on things outside your control, i.e. outside your "circle of influence," the fewer things you'll be able to control. Your circle of influence will shrink. In contrast, by focusing only on those things within your control, you will find that your circle of influence will grow.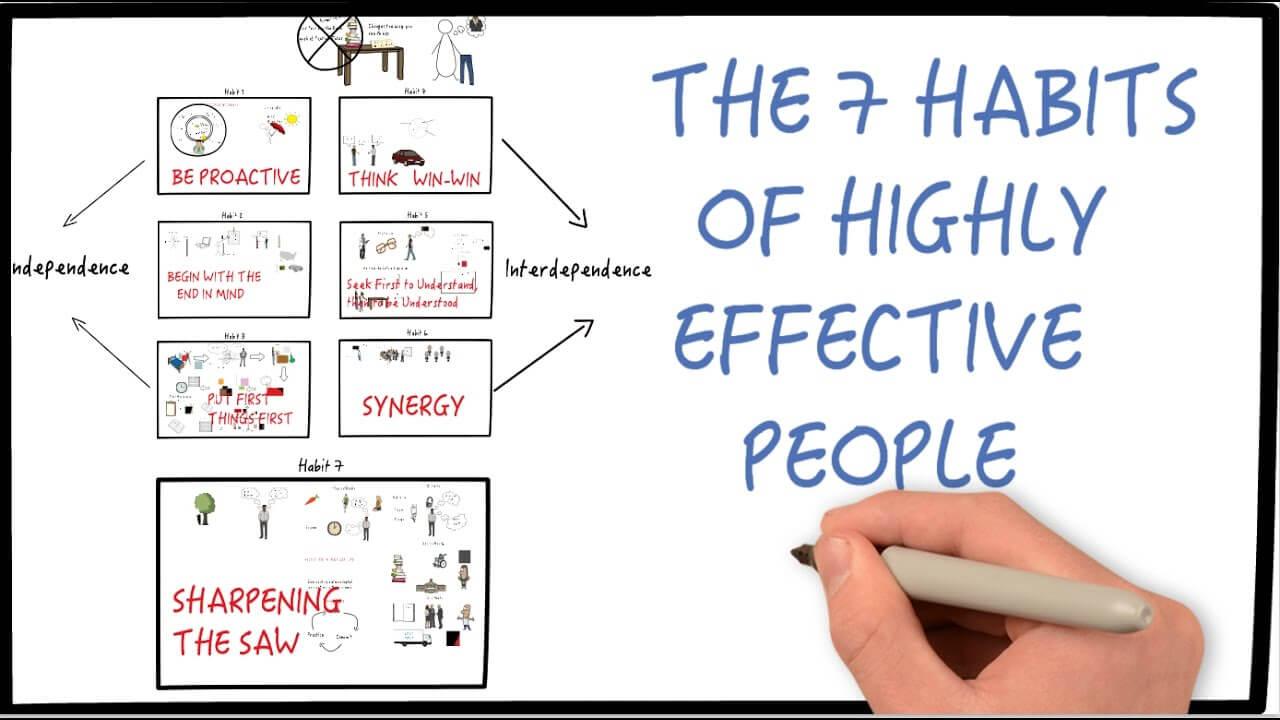 2. Begin with the End in Mind
This is the habit of vision, objectives, and mission. Beginning with the end in mind means that when you make decisions today you consistently take into consideration what you stand for in general.
3. Put First Things First
What is life about, and how do you wish to shape your own life? Knowing this, you will get to work pro-actively while setting the right priorities.
The key to this chapter is that in most difficult situations, the problem is the system, not the people. By approaching those situations with the question of how we can change the system in order to make it work for all involved, many difficult problems can be resolved.
5. Seek First to Understand, Then to Be Understood
Concentrate first on understanding the other person and then put energy into being understood. This is the habit of listening, one of the basic qualities of a leader or a coach.
This means that your approach is fundamentally based on respect, cooperation and trust. This is the habit of strengthening. the pitfall is compromise. The objective is to find the third path: how can two paradoxes be combined into something better?
Remember, these are all intended to be habits, which means they have to be practiced repeatedly. In order to be able to practice these things, you need to take the time to renew yourself.
They're all great, right? Sometimes we think they're obvious but we often forget to live by some of them.
Today we share you a great and short blog where you can find a summary of the entire book thanks to our friends from Hubspot. Check the following link for the full summary:
Have you been practicing some of them? Let us know what do you think in the comments or feel free to contact us on our social media channels!