Every Detail! What is a Virtual Consultant or Assistant? Could this be the answer for your business?
Many entrepreneurs and business owners are turning to virtual outsourcing or assistants for help. Whether you run an online E-commerce store, blog, or service-based business, we know countless tasks regularly need more attention than expected, and that we have 24 hrs a day only.
However, could a virtual consultant or assistant be the answer you are looking for your business or project?
What is a virtual assistant?
A virtual assistant could be a highly valuable resource for any entrepreneur or sole trader. They usually offer several support services from a remote location at an affordable price. As professional assistants, the majority of VA's work from home and have a variety of different clients. Some assistants will furthermore have other jobs or even run their businesses and simply work as a VA on the side.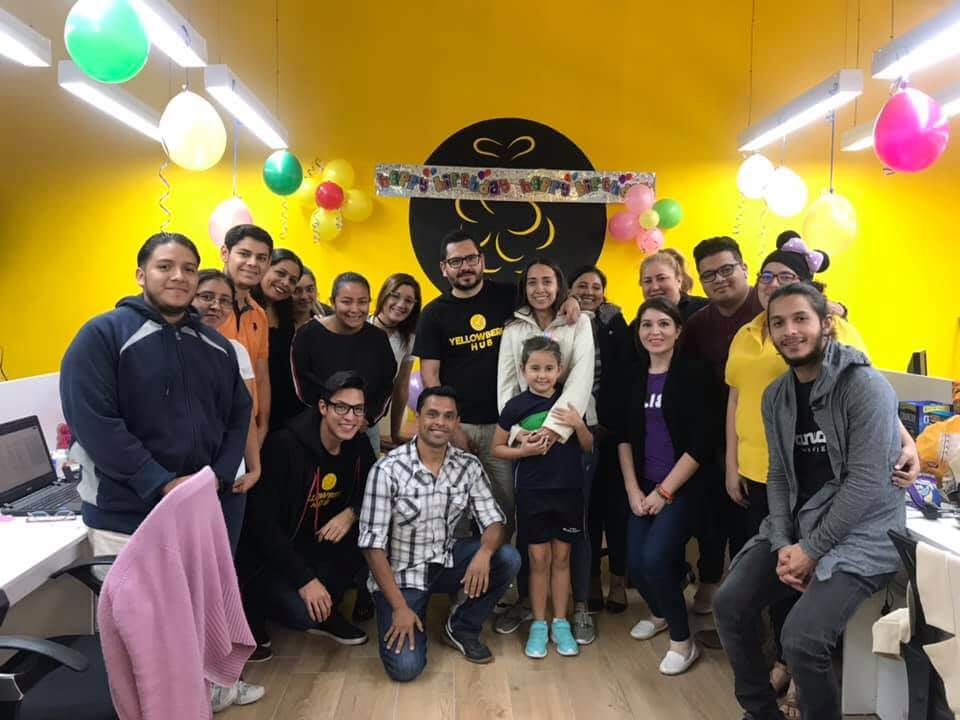 Then, what is a virtual consultant?
Our organization is innovating the market when it comes to Virtual Assistance Services.
We hire only the best professionals in different areas such as Appointment setting, Social Media Management & Strategy, Real Estate, Email & Chat Assistance, and pretty much any professional service you need from our office in El Salvador.
Another big difference in comparison to Virtual Assistance Services lies in the fact that a good amount of VAs are remote workers or are working from home.
NOTE: Yellowberry Hub's Virtual Consultants work every day from our office, which we have set with all the necessary tools such as local and WiFi internet connection, premium desks and equipment, Ac, coffee, and everything that is needed to provide a good and dynamic environment when productivity could be boosted to the next level.
You can hire your next Virtual Consultant from us!
Our main goal is to provide solutions depending on the specific need or needs a client is looking to solve. In such manner, we'll be ready to choose the best and most qualified consultant for the specific area, as we have different Virtual Consultants with different skill sets among our team.
What does a virtual consultant can do for you?
To help you find out if a Virtual assistant or consultant is the solution you're looking for, we are going over a specific list of tasks a professional in the area can help you with.
NOTE: There's no shortage of tasks or definitive list either. Each virtual assistant or virtual consultant has different abilities and their area of expertise. Finding the right person can be difficult but once you do, a hard-working VA can be a game-changer for your business.
Based on our experience, we can share the following list of tasks you can consider to ask support in: 
We know by experience that your business probably is trying to grow your customer base and getting more clients via outreach. A VA could be a great option to executive and manage your outreach tasks. 
We can mention some examples of outreach actions you can pass on to a VA such as phone calls, emails, participating in online community groups, Social Media messages, and tailored tasks regarding your business and industry. 
Email assistance and support
We know that constantly checking your inbox could be time-consuming and at the end not being as productive as it should be. 
A VA could execute this task for you and also organize your inbox, mark the urgent emails, schedule your appointments, and so on. 
If part of your business involves putting together presentations and reports, you could greatly benefit from getting a creative VA to get things done for you.  They could take on the responsibility of transforming your notes into powerpoint presentations or well-designed reports, freeing up your time to work on more important pieces of business. 
Even if your business is not directly involved in creating presentations and reports, a VA could be a great option on this. You can ask them to pass any information from any document into a PowerPoint or the format of choice. 
This is one of the most popular services a VA is asked for, and it makes absolute sense, as this can free you up a lot. Therefore, you'll be able to dedicate your efforts toward more important or urgent matters.
Who can afford not having activity on Social Media Channels nowadays? Your business needs to get brand awareness, engagement with your consumers, among other benefits.
However, it could be complicated and even overwhelming to manage numerous social channels, calendars, creating designs, etc. even more for business owners. 
Understanding best practices, keeping up with a regular posting schedule, and interacting with customers and readers online can be a full-time job. An expert VA in the area is a wonderful option. 
At some point, again based on our experiences, most businesses will need to dedicate some time to data entry tasks such as filling databases, Google Docs, spreadsheets, keeping track of numbers and statistics, and more. 
In most cases, you cand hand this to a VA, as long as you explain clearly what the goal is behind this activity.
Strategic Planning and Scheduling
As your business grows, you'll notice how harder it gets to manage your calendar and be aware of all the events, meetings, appointments, and your overall to-do list. A VA could help you schedule and plan your upcoming meetings and events. 
Is this insightful? Do you think a VA could help your business?
Looking forward to hearing from you!